Vitabiotics Pregnacare Plus Omega 3 Dietary Supplement 56 Tablets
Vitabiotics Pregnacare Plus Omega 3 Dietary Supplement 56 Tablets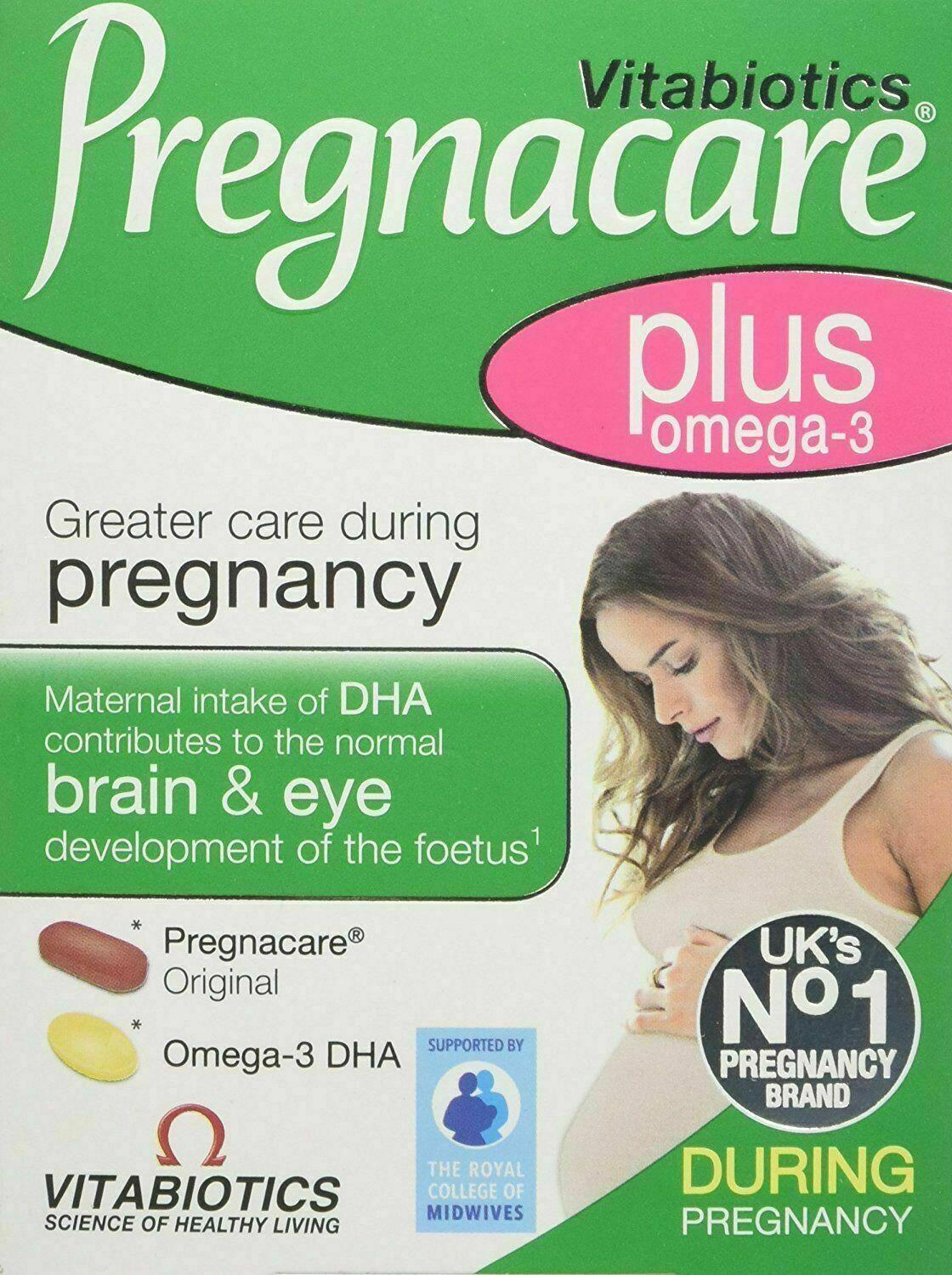 We're sorry we're out of stock, but we can let you know as soon as this product becomes available again.
Enter your details below and we'll email you once this item is back in stock.
Introducing Pregnacare
Most recommended by Midwives

Pregnacare is proud to be the number 1 pregnancy supplement most recommended by midwives.

From the UK's Number 1 Vitamin Company

The makers of Pregnacare are Vitabiotics, the UK's number 1 vitamin company. Pregnacare is also proud to be the UK's number 1 pregnancy supplement brand*.

*Source: Nielsen GB Scan Track Total Coverage Value Sales 52 w/e 10th September 2016.

Specifically targeted products with expert nutrition

The Pregnacare range includes advanced nutrients specifically targeted towards supporting you before, during and after pregnancy.
Pregnacare Plus
Greater care for Mother and Baby

Pregnacare Plus dual pack provides the original fully comprehensive multivitamin tablet, which delivers the essential nutrients for pregnancy.

This includes the recommended level of 400 mcg folic acid and 10 mcg vitamin D plus an additional Omega-3 capsule to provide a rich source of docosahexaenoic acid (DHA) which contributes to normal brain and eye development of the foetus.

A beneficial effect is obtained with a daily intake of 200 mg DHA in addition to the recommended daily intake of omega-3 fatty acids for adults.

Vitamin E and D in Pregnancy

The Department of Health recommends that all pregnant and breast-feeding women take a supplement containing 10 mcg vitamin D, which is the exact amount found in Pregnacare.

Vitamin E contributes to the protection of cells from oxidative stress. Pregnacare contains a low recommended dietary intake of 4 mg. This is present in the natural form which is better absorbed by the mother than synthetic vitamin E.

Quality and Purity guaranteed

What the mother consumes has the potential to be passed on to the developing child, therefore only the purest pharmaceutical grade fish oil produced in Norway, has been used in Pregnacare Plus capsules.

To ensure maximum benefit the oil is carefully concentrated to increase its DHA and EPA content and further purified.

Each batch is rigorously tested, certified, and fully compliant with stringent EC and WHO rules on environmental pollutants.