Bigen Speedy Men's Speedy Hair Dye Colour -Bigen Men's Beard Colour Dye Brown
Bigen Speedy Men's Speedy Hair Dye Colour -Bigen Men's Beard Colour Dye Brown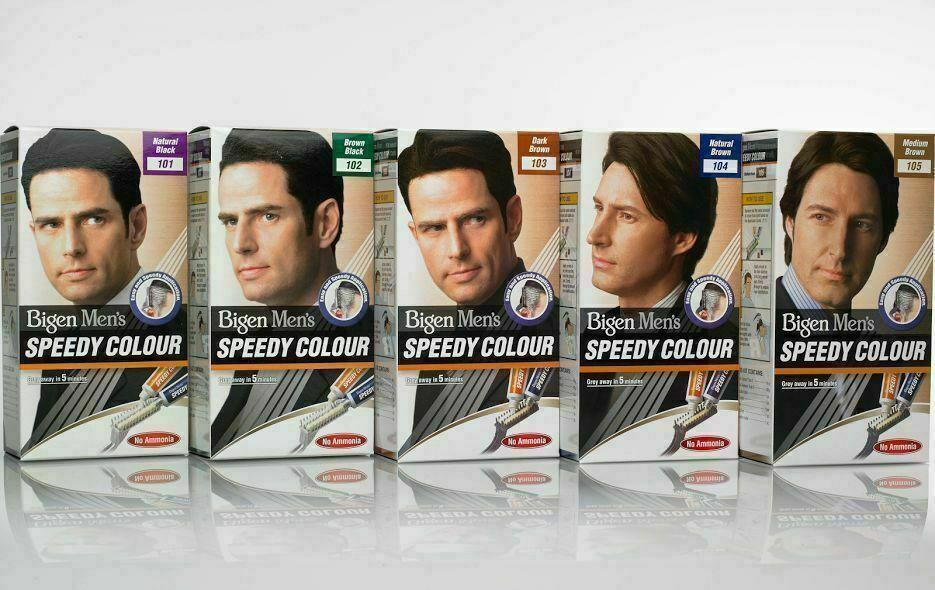 We're sorry we're out of stock, but we can let you know as soon as this product becomes available again.
Enter your details below and we'll email you once this item is back in stock.
Product Information
BIGEN MEN'S BEARD AND MOUSTACHE COLOUR
ENRICHED WITH ALOE VERA AND OLIVE OIL
AND NO AMMONIA
FOR COVERING GREY HAIR
Bigen Beard Colour is a permanent dye that perfectly covers grey hairs. It is a non-drip high viscosity cream that covers your beard and won't drip.
Easy to apply to any part of your beard, even shorter beard styles.
HOW TO USE:
· Squeeze out the same amount of cream from both tubes into the mixing tray.
· Apply cream to a dry beard, mustache or sideburns.
· Wait for 10 minutes or time indicated by your test results then rinse and shampoo well.
PACK CONTAINS:
· Cream Colour (Tube 1) 20g
· Cream Developer (Tube 2) 20g
· Applicator Comb
· Gloves
· Mixing Tray
· Instruction Leaflet
CAUTION:
· This product is for colouring beard, mustache and sideburns. Do not use on eyebrows, eyelashes or body hair.
· Read and follow the enclosed instructions carefully.
· This product leaves almost no staining on the skin but in some cases it can leave a stain on the skin.
· Always wear the gloves enclosed and follow the instructions carefully.
· Avoid contact with eyes, if products gets into them rinse immediately with a large amount of lukewarm water and seek medical advise.
· If you wear contact lenses remove before colouring, if you need to wear them for application and any of the product get into contact with the eyes remove the lenses first and then flush immediately with a large amount of lukewarm water and seek medical advise.
· If the mixture comes in contact with the lips, mouth or nose during application or developing time – rub of and rinse immediately.
· Hair colourants can cause an allergic reaction always carry out a patch test each time you use them.
*For any questions please contact us to see if we may be able to help you.
* If you require this item quicker please send us a message.
*Items maybe flat packed for delivery purposes. All items included in the box will be enclosed along with any instructions that come with the item.
*Please see our other products at our Brother Pharmacy Store which you may also be interested in.