BetterYou Magnesium Oil Original Spray - 100ml - repairs and relaxes muscles
BetterYou Magnesium Oil Original Spray - 100ml - repairs and relaxes muscles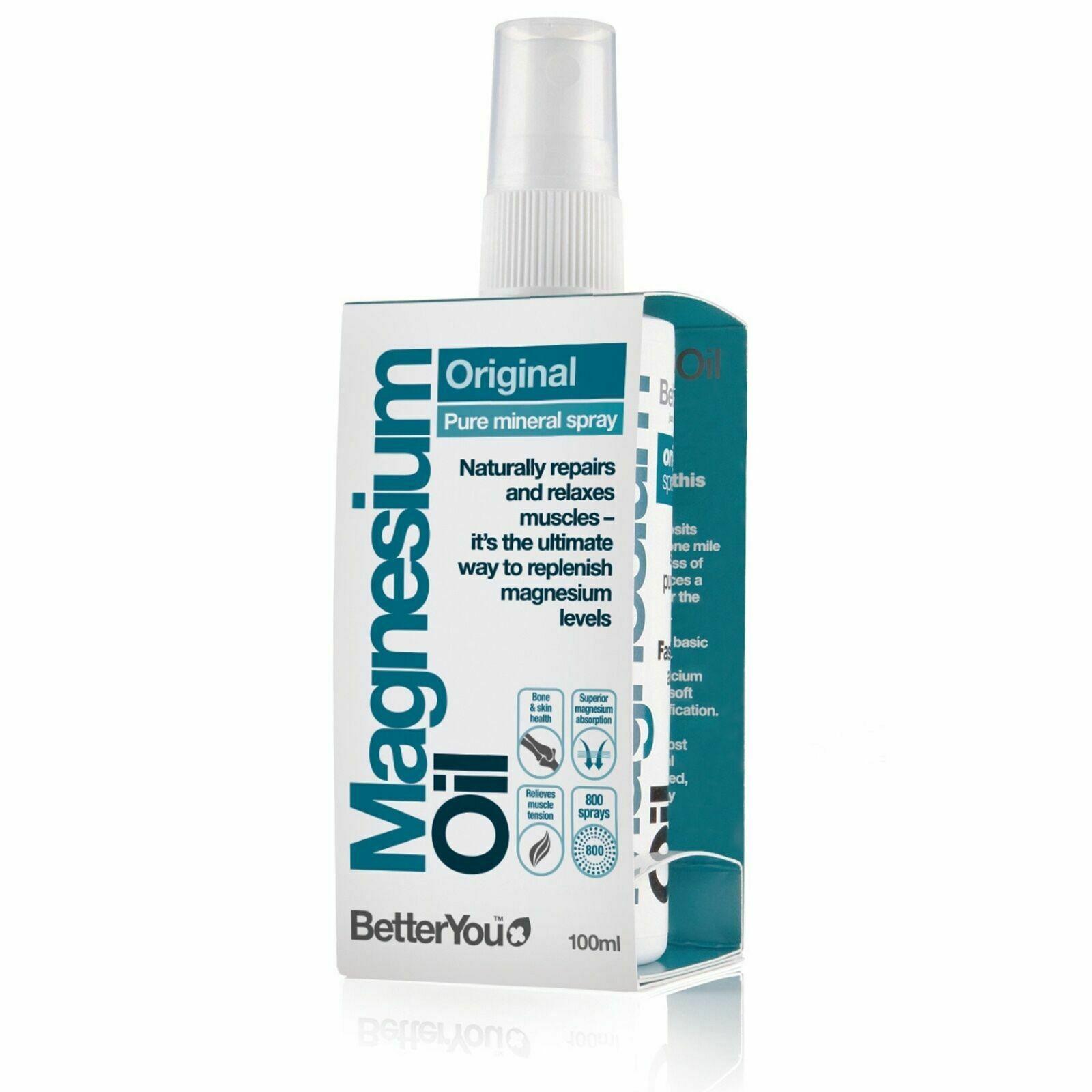 We're sorry we're out of stock, but we can let you know as soon as this product becomes available again.
Enter your details below and we'll email you once this item is back in stock.
Magnesium is an essential element for a healthy body and is used in over 300 reactions on a daily basis. A fantastic natural relaxant it helps to rid the body of excess tension. Crucial for bone health magnesium encourages the body to absorb calcium which could otherwise, over time result in a build-up on soft tissue and muscles, causing them to harden.
A body with the right amount of magnesium will be more supple, will resist fatigue for longer and will better repair itself. 
Containing 100% natural ingredients delivering the most naturally pure source of Zechstein Inside® magnesium chloride. 
10 sprays deliver a minimum of 150mg (43% RDA) of optimally absorbable elemental magnesium.
*For any questions please contact us to see if we may be able to help you.
* If you require this item quicker please send us a message.
*Items maybe flat packed for delivery purposes. All items included in the box will be enclosed along with any instructions that come with the item.
*Please see our other products at our Brother Pharmacy Store which you may also be interested in.

        https://medicine-seller-register.mhra.gov.uk/search-registry/1084