Anusol Suppositories Piles Treatment | 12 Pack | UK PHARMACY STOCK
Anusol Suppositories Piles Treatment | 12 Pack | UK PHARMACY STOCK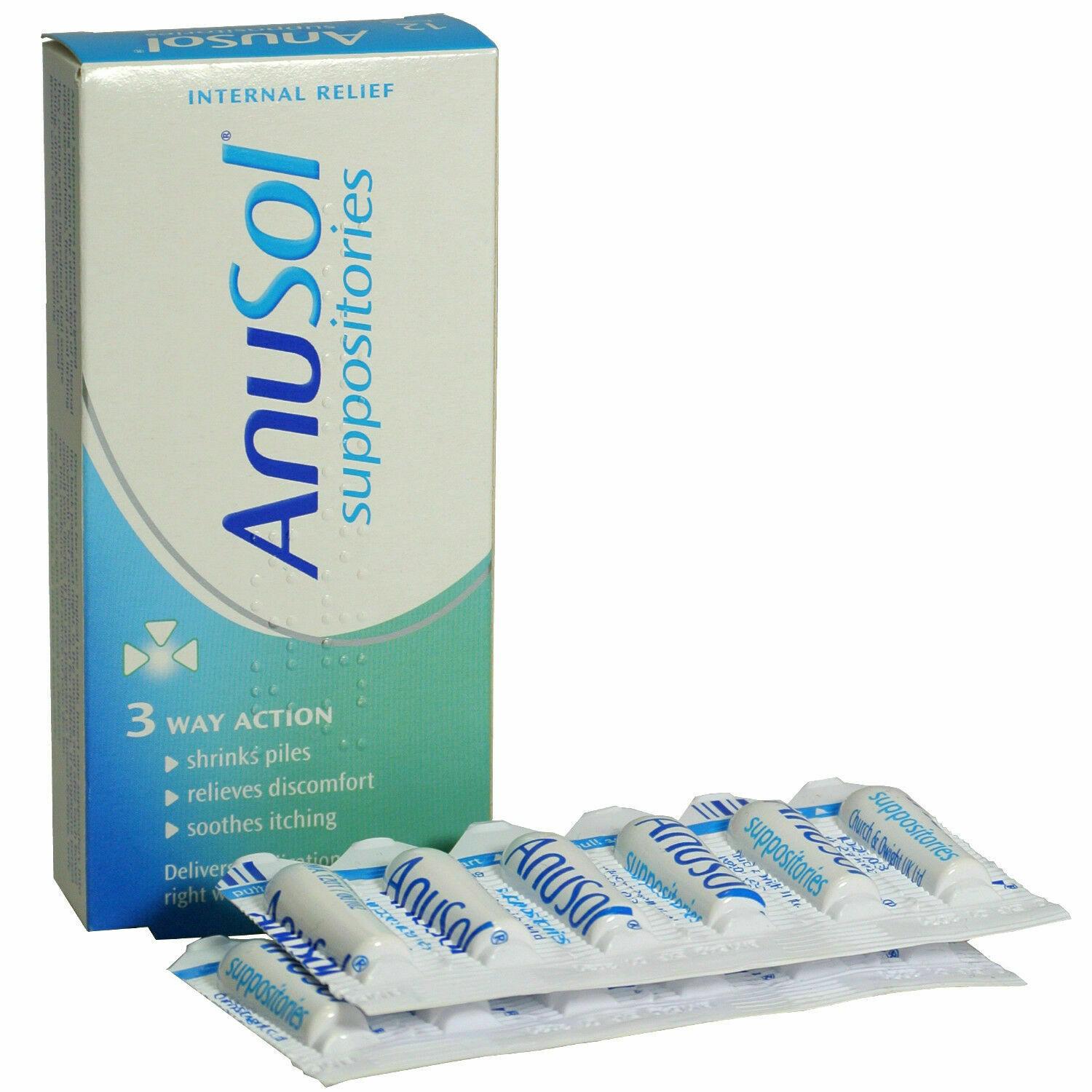 We're sorry we're out of stock, but we can let you know as soon as this product becomes available again.
Enter your details below and we'll email you once this item is back in stock.
Anusol Suppositories Piles Treatment | 12 Pack | UK PHARMACY STOCK
This formula contains active ingredients that soothe and protect raw areas to help reduce swelling, prevent bacterial growth and can encourage healing. These suppositories designed to be placed up the back passage and are specially shaped to ensure that you get a full dose of medication where it is needed.
How to use
Adults and elderly:
Insert morning and night, plus after each bowel movement as necessary. A little Anusol Cream or Ointment may be used to assist insertion.
Children:
Not recommended.
Do not use during pregnancy without medical advice. If you continually suffer from haemorrhoids, if the condition is not improved, or if rectal bleeding occurs consult your doctor.
Read the enclosed patient leaflet before use.
Storage
Keep out of the reach and sight of children.
Do not store above 25°C.
Ingredients
White or off-white suppository containing: Zinc oxide 296mg, Bismuth oxide 24mg, Balsalm Peru 49mg, Bismuth subgallate 59mg.
*For any questions please contact us to see if we may be able to help you.
* If you require this item quicker please send us a message.
*Items maybe flat packed for delivery purposes. All items included in the box will be enclosed along with any instructions that come with the item.
*Please see our other products at our Brother Pharmacy Store which you may also be interested in.

https://medicine-seller-register.mhra.gov.uk/search-registry/1084